About Us
CURRENT EV was founded by Early Adopters of solar power and electric vehicles. They use chargers installed in their homes to charge their vehicles. They power their homes with solar and have reduced their carbon footprint to zero. Having become EV Lifestyle advocates, they're now advising and assisting a growing number of Los Angeles citizens, helping them select the right vehicle and get the best deals available from local dealerships. In doing so, the CURRENT EV founders have become the recognized experts in their field.
The company was named CURRENT EV for two reasons. The double entendre stands for the "current" Clean Technology vehicles the company represents, and the non-CO2-polluting electric "current" that operates them.
Buying an EV is hard. Dealers aren't very sophisticated and consumers have lots of questions such as: "What's the best car for my budget and lifestyle?" "Should I install a charger?" "Should I purchase or lease?" "How much money will I save by driving an EV?" With so many confusing EV myths and misconceptions persisting, CURRENT EV was founded to offer all the answers and help clients become adopters in a smart, economical way.
CURRENT EV's new car shopping tool allows customers to "build" the car they want, then submit their build to CURRENT EV. The customer's personal info is kept secret; their request for offers is sent out to local dealers. Within a few days, multiple offers come back to CURRENT EV and they're submitted to the client for approval. At no cost!
CURRENT EV's easy-to-use e-commerce approach eliminates pesky salesmen and long trips back and forth to dealerships. They set up convenient test drives for you and handle all the negotiations. You save time, money and hassles!
Choose CURRENT EV to help you select the best Electric Vehicle and get the lowest price for it.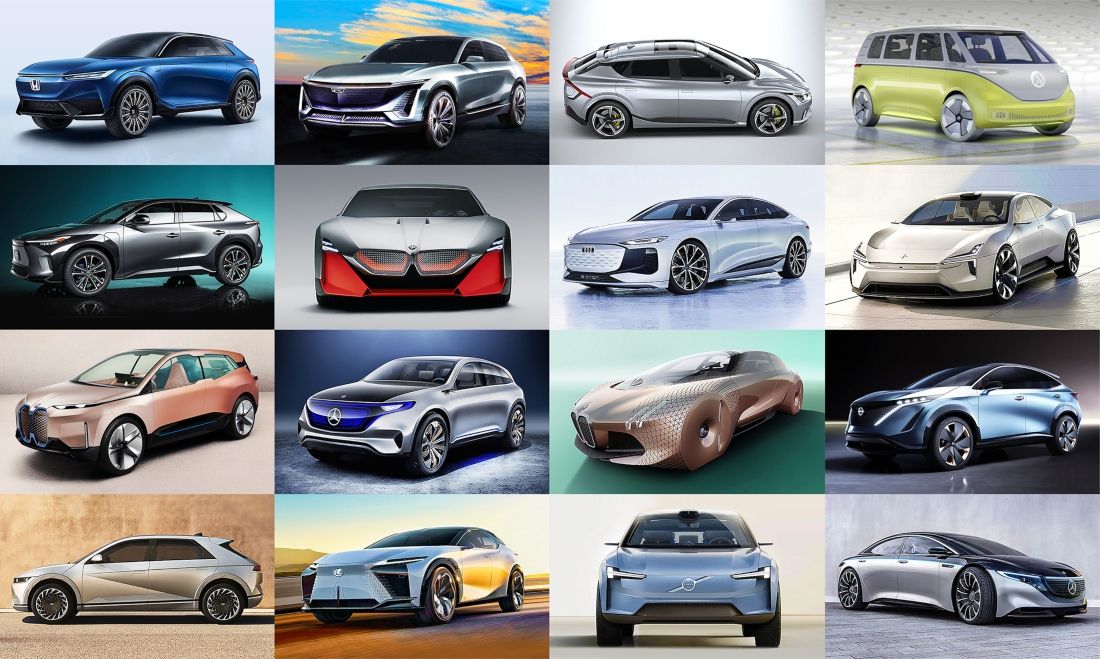 Row 1: Honda Concept SUV EV, Cadillac Lyriq EV, Kia EV6 GT, Volkswagen ID. Buzz Microbus
Row 2:  Toyota BZ4X Concept EV, BMW Vision M NEXT Concept, Audi A6 e-Tron EV, Polestar Precept EV
Row 3:  BMW Vision iNEXT EV, Mercedes EQ EV, BMW Vision NEXT 100, Nissan Ariya EV
Row 4: Ioniq 5 EV, Lexus LFZ EV, Volvo Concept Recharge, Mercedes EQS Sedan EV